At Shear Image, we are confident that our staff will provide you with precision hair cutting, styling, detailed highlighting and many other personalized services executed by hairstylists who are continually striving for excellence. See our list of services below. Unsure of what to book? Schedule a free 15 minute consultation today.
Our stylists are committed to knowing the most current styles, as well as the classics. We have stylists; Deanine & Elisa trained in dry-cutting and styling curls, so no matter your hair texture, we can find the perfect style for you. We will shampoo, condition and give you a beautiful scalp massage to start your haircut service, then end with a magnificent blow-out to compliment your new cut. Curls and straightening may be extra.
*Pricing varies based on hair stylist expertise, experience, style, hair length and density. Our haircut pricing is free of gender bias. This means you will be charged according to your hairstyle (length/density, intricately etc.) rather than based on your gender.
At Shear Image, we use Schwarzkopf Professional Hair Colour. Our Team is here to customize your colour to perfection for your look and lifestyle. For our Colour Services we charge by service and the cost of color/product (or parts + labor pricing). SalonScale is a back bar tool that helps us to weigh, track and accurately charge for the amount of hair color/product used during your service. Everyone's hair and end goals are unique and we want to be able to cater our services and prices to that! Not sure what to book? Book a free 15 minute consultation today!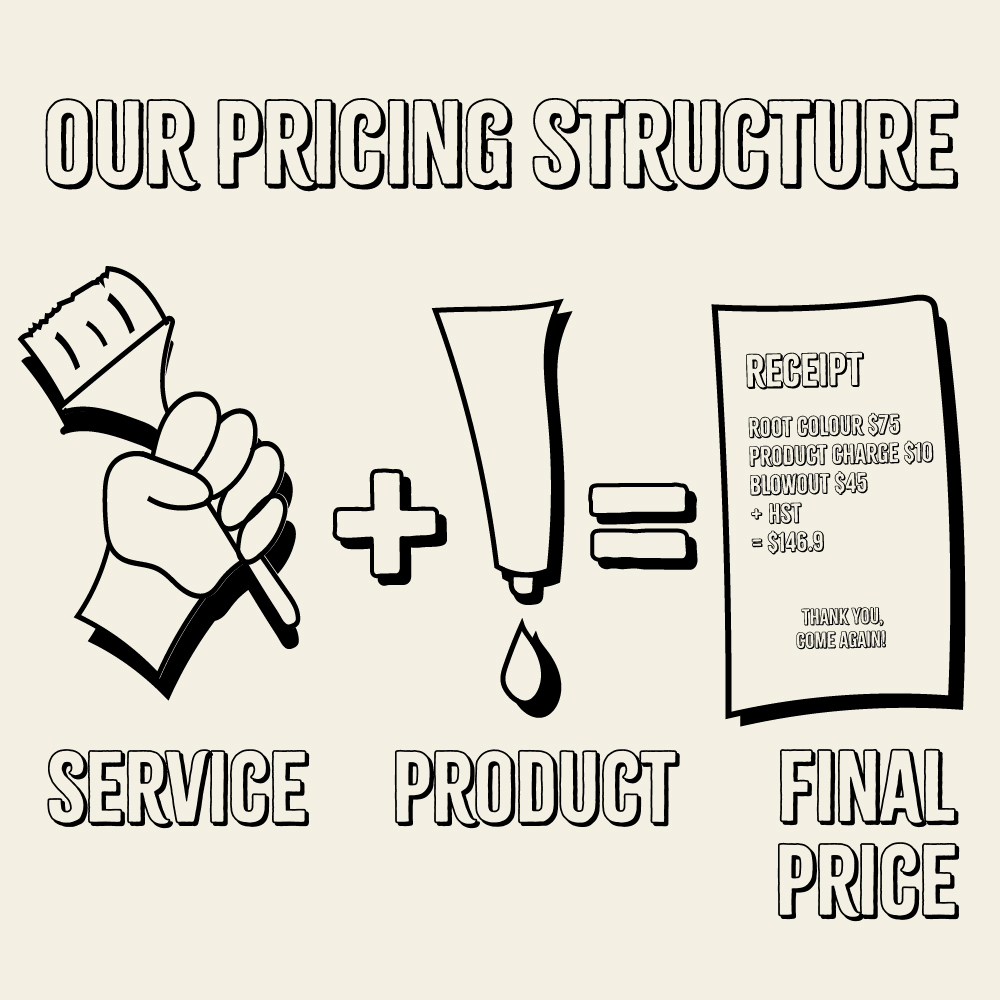 All pricing subject to HST
Pricing may vary upon consultation. Please call for additional information.
Cancellations & No-Show Policies: We are very grateful for all of our clients who come to the salon to get their hair done and spend time with us! However, we have decided to add a new policy as a result of many day-of cancellations or no-show appointments that we are unable to fill on such short notice. Please be advised that we require at least 48 hours' notice for cancellation or rescheduling. If you request to cancel or reschedule within 24 hours of your appointment, you will incur a 25% service fee. We appreciate your understanding and look forward to seeing you soon!