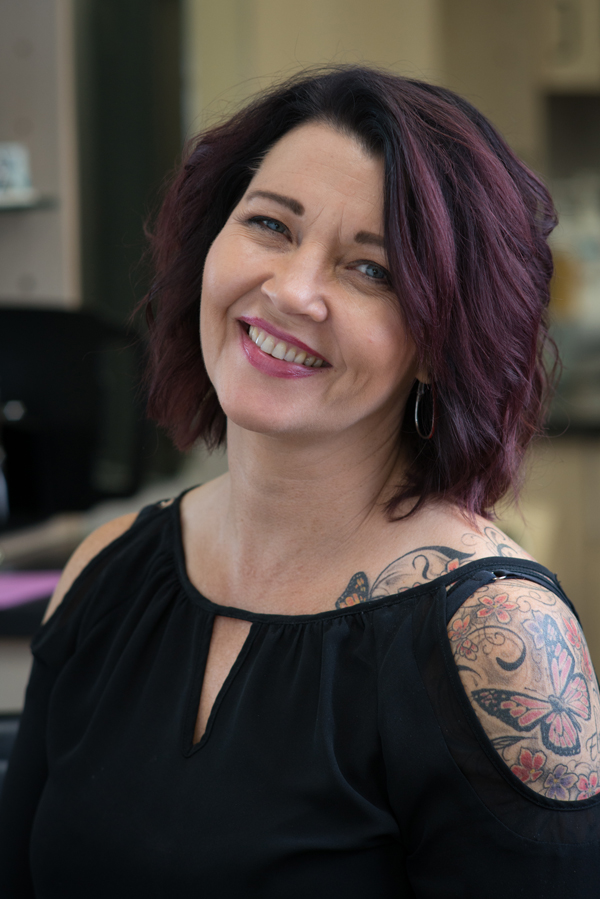 Owner/Senior Stylist & Master Colourist
Deanine specializes in Schwarzkopf colours and deva transformations. She takes pride in running the salon and loves to take part in supporting the grimsby community with fundraising through Cuts for a cause events and donating to the many foundations in our community. Deanine also loves to help up and coming stylist and has trained many throughout her career in the beauty industry. she loves all aspects of hair and takes pride in each transformation that can take place through cuts, colours and styles. Her professionalism and outstanding artistic talent has attributed to the growth of her salon.  She believes education is key to success and constantly pursues higher education for herself and the salon team. She hopes that the salon can continue to grow and that she can continually offer the best services and styles. She'll be happy to have you in her chair any day!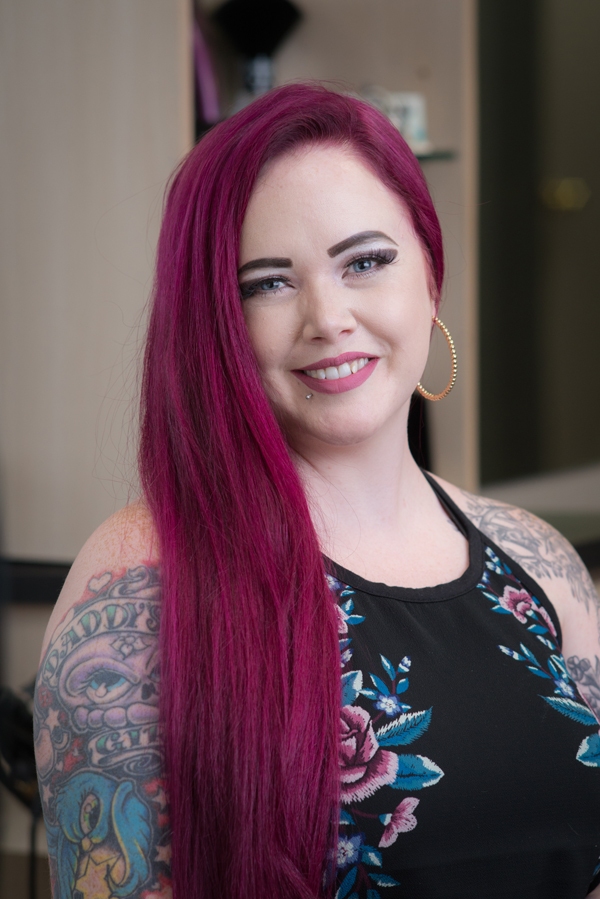 "You may have on designer jeans that you paid too much for that make your legs look long, but if your hair looks bad, all bets are off!"
Carey has always had an incredible eye for design and creativity and since she began her career in 2007, it only keeps growing. With her excellent attention to detail, she most enjoys creating unique transformations designed specifically for you, your over-all look and personality. Carey has continued her education in Schwarzkopf and deva curl to ensure your happiness when you leave the salon!
What Carey enjoys most at the salon, is connecting with her clients to ensure that their expectations are exceeded every time they sit in her chair.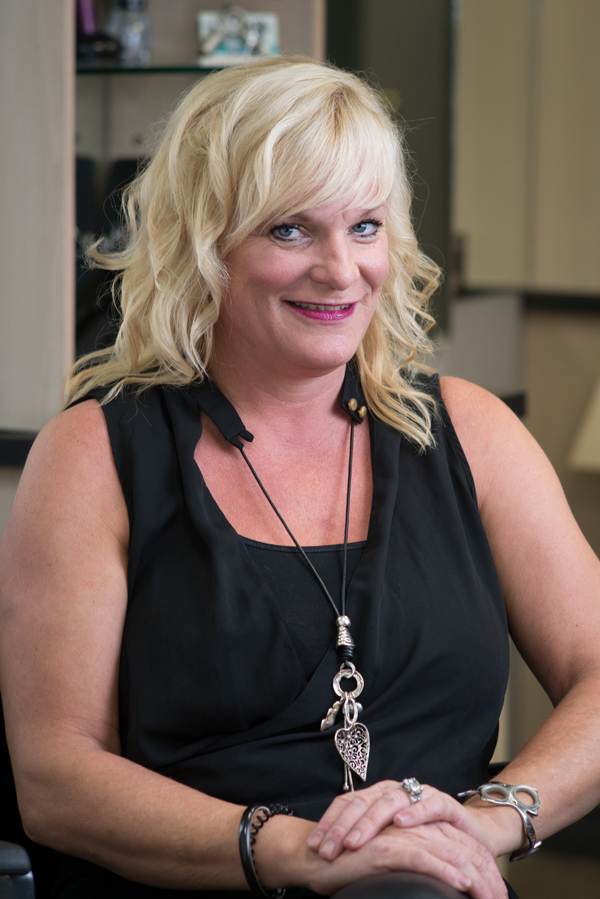 Dorene has an incredible passion for hair. Her greatest desire is to assemble the entire package: personality, desires, and, last but definitely not least, hair! She specially tailors each and every cut and colour to her client's unique features. The transformations she creates, from full colour transformations and spiral curls, are completely breathtaking. She continues to participate in educational seminars, along with specialized cutting and colouring techniques through Schwarzkopf, Paul Mitchell, and Rusk. 
All these services she impeccably performs have been perfected in her 23 years of employment at Shear Image. She looks forward to many more years to come!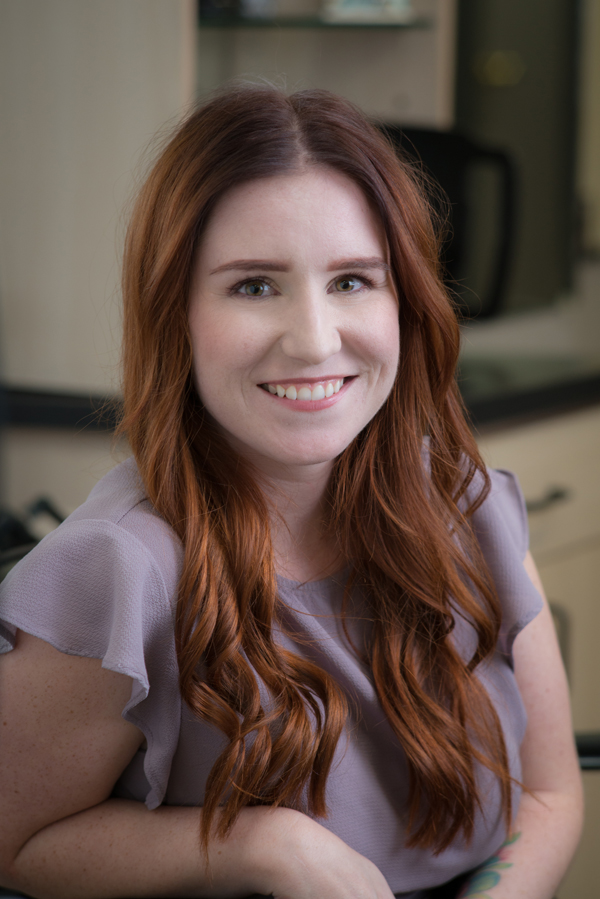 Kayla began her career at Shear Image in 2012. She started as an assistant to our other stylists, but now has come into her own as a talented and licensed stylist with an incredible taste for up-styles, cuts and colours. Her favourite services to perform are up-styles, seeing the ordinary elevated into the extraordinary, especially for a special event or wedding. She is an endearing addition to the team, and with her continued education in Schwarzkopf and deva curl, she is guaranteed to make any client, young or old, feel comfortable and beautiful as they enter the salon and exit the salon. Come and book your appointment with Kayla today.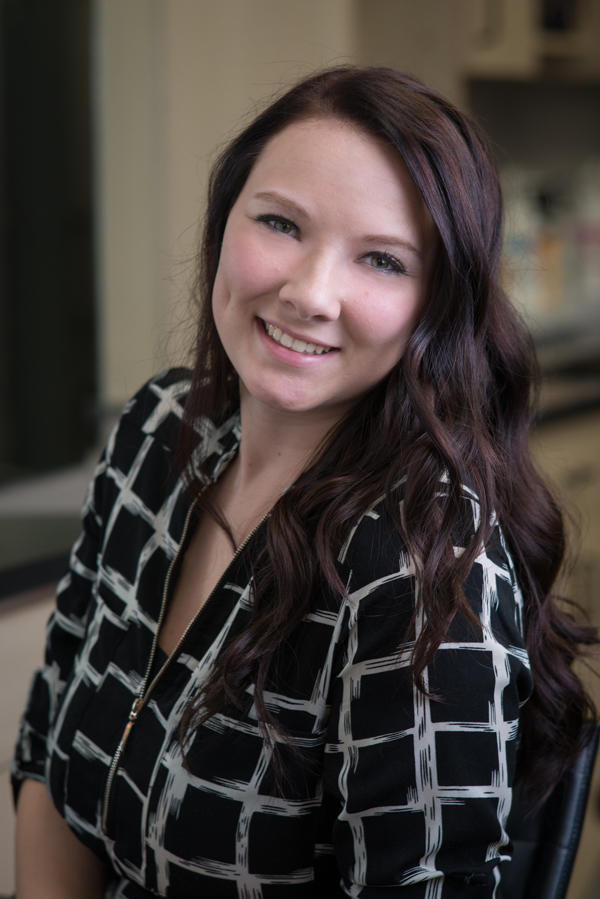 Sarah began her hair career at Cappa school of hairstyling. She has been with shear image salon since 2017. Sarah is currently working on completing the apprenticeship program and is continuing her education in and outside of the salon by attending educational classes. While assisting her fellow stylist's she has learned many of the skills that it takes to make a great hair stylist!
She is currently working on building her clientele and would love to have you in her chair!
Stephanie began working at shear image in September of 2018. She helps us to keep our schedule running smoothly, making sure that clients are taken care of and keeps the salon running as smoothly as it can! She is here for your convenience to help you book your appointments, recommend a stylist or explain any services Shear Image has to offer. Her warm smile and charm are so contagious that you'll always want to come back. She will ensure that you are taken care of from the moment you call to book your appointment until you walk out the door looking fabulous! She always has a positive attitude and is willing to give her time and energy to make others feel good! We know you will love her as much as we do!
Shear Image Salon & Beautique
155 Main St East, Unit 102, Grimsby
Located in the Orchardview Village Square. Parking is available.