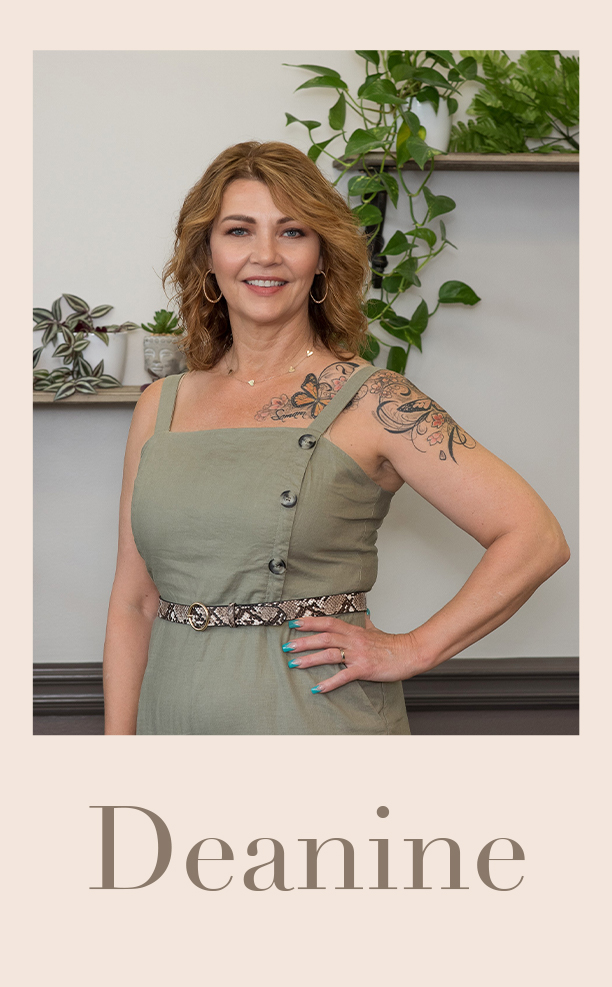 "Owning Shear Image Salon for the past 29 years has been one of my pride and joys. Working in the hair industry for over 30 years, I am a trained Schwarzkopf Colour Specialist and DevaCurl Professional. Every day I strive to learn from my clients and my surroundings to be the best that I can be. Life is a journey and we always have room to grow and learn!
It has been -and continues to be the love of my life to connect with my clients and help them feel beautiful and confident about themselves. I love all hair types and textures and am confident I will give you the cut and colour that will make you feel your best. If you wish to join my Hair Tribe, reach out and book an appointment!"
In 2023, Deanine had the honor of winning the Diamond Best Hairstylist/Barber and Colour Tech titles in the Grimsby Lincoln News Reader's Choice Awards.
"Helping clients embrace and love their natural hair texture is one of my favorite things. Seeing their confidence grow when they have a haircut that works and when they learn techniques to style their own curls brings me so much joy."
A self-proclaimed "product junkie," Elisa has a passion for hair products and finding the best ones for your hair texture. Her expertise shines when working with natural curly hair, backed by extensive education in curly hair-cutting techniques. 
Starting her journey as a teen at the salon, Elisa has grown to become a manager at Shear Image. She earned her B.F.A. in graphic design from the University of Tulsa in May 2020, and she is set to graduate from the Niagara College Hairstyling program in July 2023. Elisa's exceptional skills and commitment to her clients have earned her the prestigious title of 2023's Diamond "Best in the West" Hairstylist, an honor bestowed upon her by the readers of New's Now Niagara.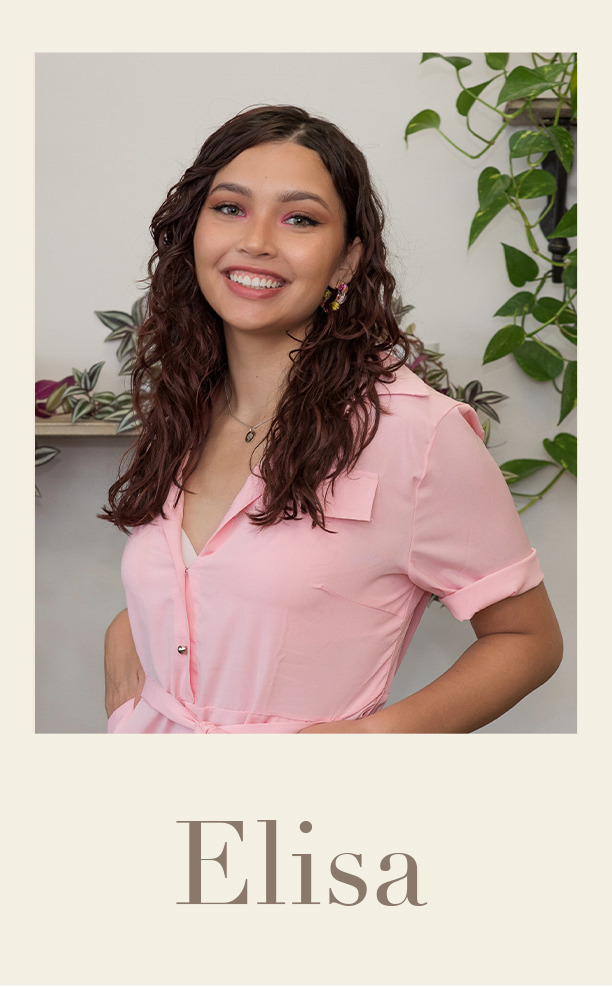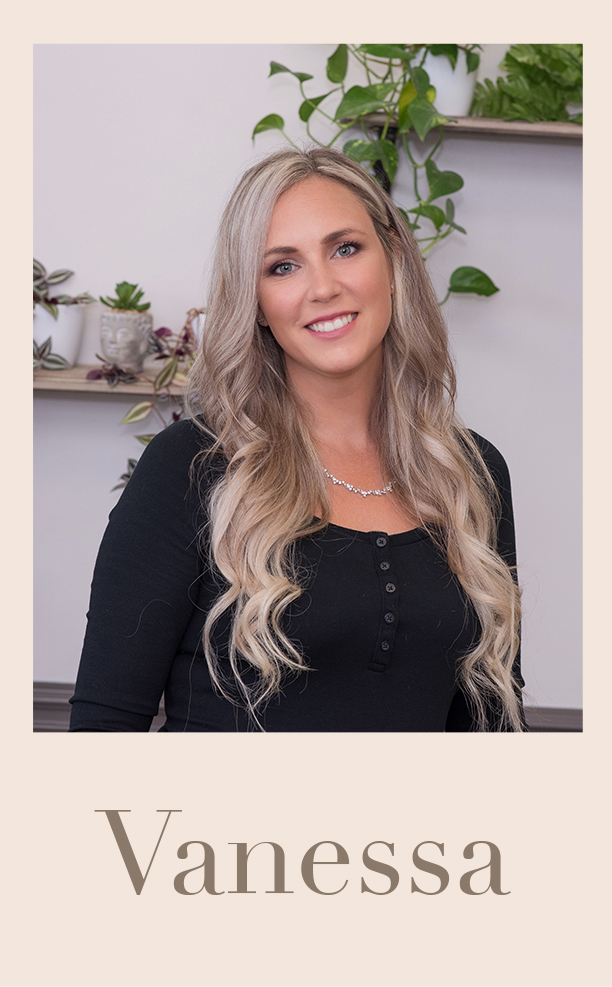 "From blunt bobs to icy white highlights and long rainbow locks- I have cut and coloured it all!"
 Vanessa's career in the hair industry began in 2002 after attending St. Lawrence College for hair school. Since then, she has been an accomplished color tech, driven by a passion for reigniting people's love for their hair. Joining the Shear Image team in August 2020, Vanessa takes pride in staying up-to-date with trends, allowing her to work seamlessly with clients and create unique looks that they adore. In 2023, Vanessa won Platinum in the Best Hairstylist/Barber and Colour Tech categories in the Grimsby Lincoln News Reader Choice Awards.
"Happiness is a new hairstyle! My goal is to make everyone feel as beautiful on the outside as they are on the inside and share the happiness it makes me feel!" 
Cassandra, a skilled stylist with experience as a makeup artist for MAC and in the film and TV industry, brings her passion for enhancing beauty to Shear Image. Graduating from Cappa School of Hairstyling in April 2022, she excels in highlights and layered haircuts, transforming hair with precision. Staying updated on trends and client preferences, Cassandra provides personalized experiences to empower clients and reflect their inner beauty. With dedication and a commitment to excellence, she aspires to leave a lasting impact, making everyone feel beautiful and confident in their own skin.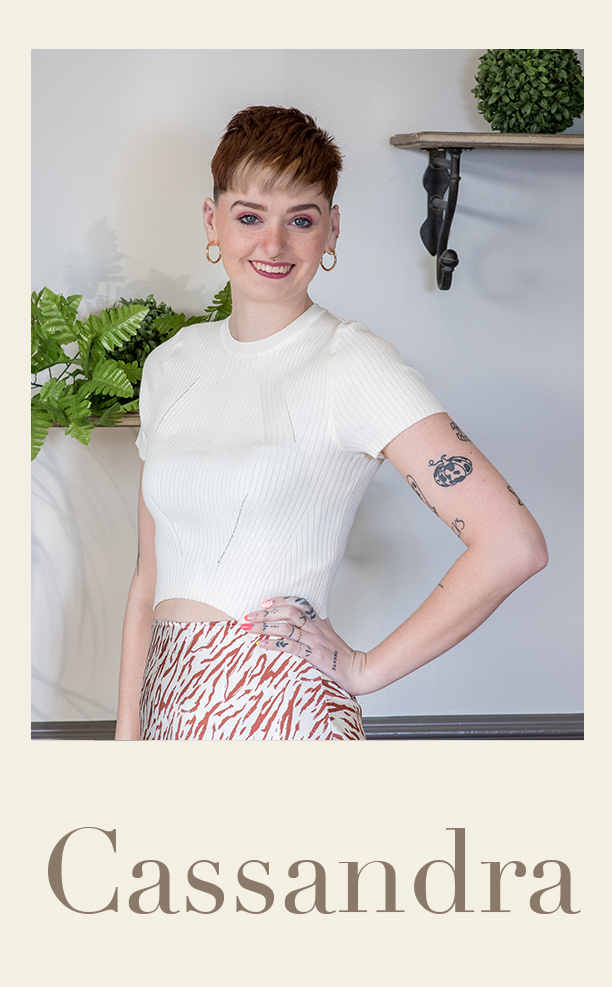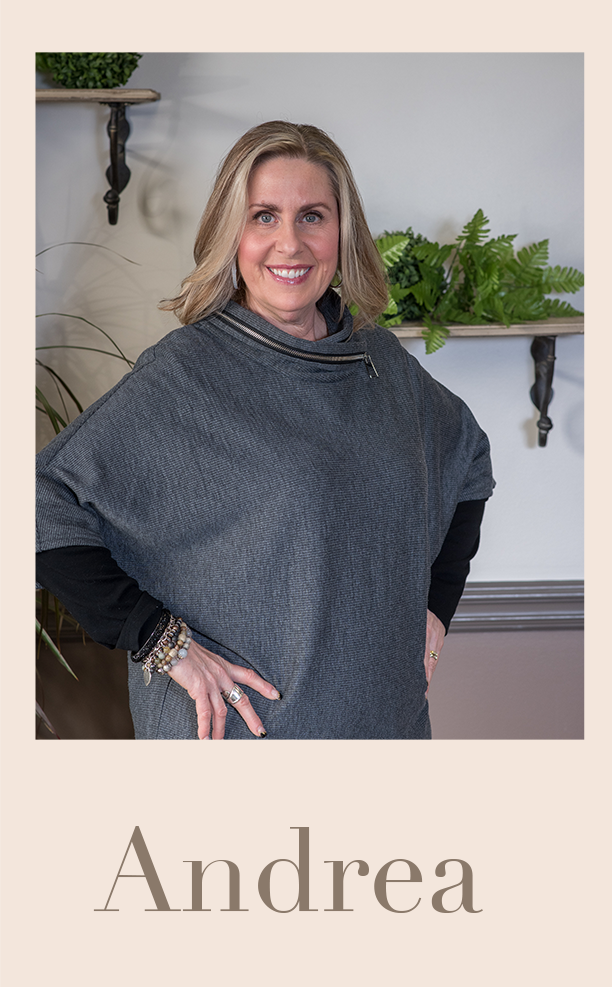 "I am excited to be back in the hair industry! After kids and running my family's floral business, I am thrilled to be back making people feel beautiful."
Andrea received her education alongside owner Deanine at Laurenzo's School of Hair Design in Hamilton. After raising three beautiful children and running her family's floral business she joins us as a hairstylist and receptionist! Andrea's natural ability to make people feel welcome and special makes her an asset to our team. She has a passion for doing senior hair. Andrea is available for perms and haircuts. 
Junior stylist Ala, originally from Poland immigrated to Canada in 2019. She graduated from Niagara College's hairstyling and barbering program in August 2023 and completed a makeup course in April of the same year. Her expertise extends to bridal hair and makeup, where she brings out the radiance in brides. Ala's creative makeup artistry shines, and her warm demeanor is a hit with kids. Starting her journey with Shear Image in September 2023, she also indulges her passion for skiing and the great outdoors, perfectly complementing her adventurous spirit. Ala is currently available for makeup and hairstyling services.